An avid and well-to-do pet owner typically never hesitates to spend money buying his beloved dog premium dog food, giving it the best health care and taking his pet to a top-notch doggie day care facility.
In addition, this pet owner also knows how giving his dog proper dog baths is vital to keeping his pet in good health.
How to Bathe a Dog at Home
Before bathing your dog, brush its hair. If you own a short haired dog, brush the hair in a circular motion. Use a currycomb constructed of rubber with teeth cut into its edges. This kind of comb will pull any dead hairs out.
If you have a long haired dog, use a pin brush (on a coat that is not tangled) or a slicker brush (on a coat that is tangled up). Start brushing at the legs, brushing from the skin out and only a few hairs at a time.
The correct way to bathe your dog is based on the texture and length of your dog's coat. If your dog is short haired, you need to bath your dog with a circular motion to pull out the dirt.
If your dog has a medium length coat, you bath it with a back and forth motion. If your dog is long haired, you need to go only in the direction the hair grows.
Before applying shampoo, rinse off your dog. Next, apply shampoo to the back, working up as much lather as possible. Rinse the coat with one hand to work the water tap and the other hand to knead the water into the coat in order to work the shampoo out — just make sure that when you are done, you get all the shampoo out.
If there are any shampoo residue left on your dog, it will dry out, make the coat of dull and may even cause skin problems in your dog.
Before toweling your dog dry, try and squeeze out as much water from the coat as you can by pulling the hair straight out while squeezing. Use a washcloth to clean your dog's face.
Dry out their ears and make sure that there isn't any water in their ears as water in the ears can provide conditions for a fungi infection.
Lastly, towel dry your dog and finish off with a hand-held hair dryer. Do not use a human hair dryer as it tends to run a bit too hot and can burn your dog or damage its coat.
Recommended Product:
Hypo-Allergenic Oatmeal Pet Wash Shampoo and Conditioner by Pro Pet Works
FEATURES:
Promotes a healthy coats, relieves dry itchy skin.
Natural and organic ingredients like aloe vera, almond oil, vitamins A, D, and E.
No artificial colors, no irritants , alcohol, toxins, and fragrance.
Pet tested and approved. Made in USA.
Finding the Right Dog Bathtub
The growth of the pet industry has led to inventions such as a dog bath tub for your convenience when washing your dog. Washing your pets can be a troublesome, traumatic experience for both the pet and yourself in some cases.
Usually these animals are afraid of water, but with new innovations and modifications, there are large-scale bathtubs scaled down to fit the needs of you home pets.
To be successful in bathing your dog, there are a number of items needed. Dog bathtubs and special pet shampoo are basic necessities.
For cutting hair, a good pair or trimmers as well as scissors are required. Finally, nail clippers specially designed for dogs make this task that much easier.
For dog bathtubs, it is best to find the one that is right for your situation as well as your type of dog.
If you are simply looking for something mainly to get the dog off the ground and make it easiest on your back, there are tubs that are raised off the ground and make bathing a larger dog so much easier.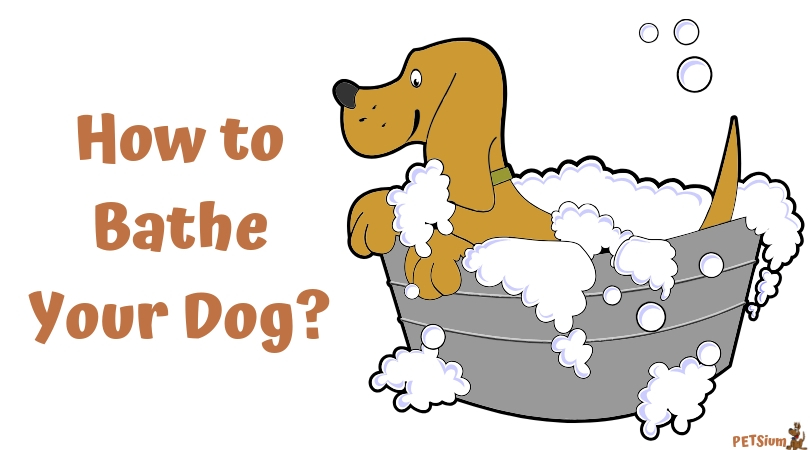 If you want something that is a space saver and can be easily stored when not in use, there are compact vinyl or waterproof nylon ones. These easily fold up when not in use and are great to use if you want to take the bathtub with you when you go away on trips.
One care tip with these is that the tub be completely dry when it is being stored. Mold and mildew can easily form if excess water is left inside for a long period of time.
Recommended Product:
Large Outdoor Bathing Tub for Dogs by Zacro
FEATURES:
Specially prepared for your lovely dog to play or bathe in the outdoors.
This pet pool is very easy to fold and transport, so it's very convenient to carry it to the outdoors.
Large capacity 47 X 11.8 in /120 x 30 cm (Dia.x H). It's large enough for medium and big dogs.
The shampoo used in dog bathtubs can vary greatly. The kind that you use in the shower should not be used on your dog. It needs to be specifically designed for use on dogs.
Otherwise, your pet may have a reaction on their skin to human shampoo.
There are brands that are specifically designed for white dogs and claim to get them whiter. You can find shampoo that is scented and brands that have dandruff controlling products.
The main thing is to make sure that it gets your dog clean and does not cause them any skin problems.
If you are going to cut your dog's hair, a pair of dog grooming trimmers with a number of blade attachments is recommended.
You can find models for less than $30, but it is better to go with a more robust and professional grade model. These will give you the best possible cut for your dog and it will be easier for you to use.
At first, you will not always get the best looking haircut or cleanest dog when you do it at home, but with time you will become very proficient in grooming and caring for your dog and will certainly save a lot of money in the long run.
The dog bath tub comes in various designs and shapes. One example is a portable and collapsible one that has a tight water draining nozzle. The good thing about this tub is that it requires no tools in order to be assembled.
It also offers you the option of washing your dirty dog anywhere including the front lawn or backyard. It can be folded down to 2 inches also making storage simpler.
Recommended Product:
Aquapaw Dog Bathing Tool/Sprayer and Scrubber in One
FEATURES:
The Aquapaw is slim, flexible, and doesn't impede your dexterity.
Innovative sprayer and scrubber in one can help you reduce the stress of bath time for both you and your dog.
The Aquapaw bathing tool can be operated entirely with one hand.
Adapters are included with simple instructions.
Many dog bath tub also include accessories such as leashes if it is to be used in an open area, with a quick-connect faucet adapter with an on and off control to save water, mesh pocket for holding conditioner and shampoo, leash retainer & a cotton towel.
Some are also equipped with transparent bottoms allowing the dog to see the ground thereby reducing tension. Some also have rubber mats too place on any surface.
You can purchase these bathtubs from many different places, both online and offline.
For any dog owner, there are a lot of important responsibilities that come with the owning a dog. The dog needs to be groomed and bathed as well as kept up to date with vaccines and veterinary visits. This is of course in addition to the love and attention every pet need.
Medical bills and the cost of food can be quite expensive. It is important that these areas are not forgotten about. In addition to these essentials, the dog grooming and bathing cost can be quite expensive.
This is one area where you can easily save some money and do the work yourself at home.
Recommended Product:
Quick Drying & Odor Free Dog Towel with Hand Pocket by Soggy Doggy Productions
FEATURES:
Absorbs 5x more water than regular cotton doormats.
Quick drying exceptionally durable.
No-slip backing.
Soaks up water and dirt like a sponge.
Convenient hand pockets for easy drying your dog.