To teach a dog to play fetch is not rocket science but it does take a bit of free time and effort on the owner's end.
Some dogs fetch by instinct while others need a little bit of training, but once they've gotten a taste for this interactive, fun game of throwing and retrieving, they will continuously indulge in such prey-carrying-like behavior. Playing fetch provides your furbaby with great mental stimulation and healthy physical exercise while strengthening your bond together. It also helps your dog with learning how to drop an object on cue.
How To Teach a Dog To Fetch Step-by-Step
To teach a dog to fetch, you will need one ( or a few) of his/her favorite toys, an incentive such as some treats that you know your dog loves, a clicker ( but not necessarily), and a bit of time and patience on your part. It's best to teach your dog to fetch outdoors but in an enclosed area such as a fenced-in public space or your backyard, because once let off the leash, you will want to make sure your dog doesn't get distracted/run away. Alternatively, you can teach your dog to play fetch indoors.
Let Your Dog Choose The Fetch Toy
It's essential to allow your dog to choose the fetch toy he/she is most interested in, as different dogs like different toys. Some dogs prefer tennis balls, some show more interest in rope toys, some enjoy chew toys or stuffed toys, while others love to play fetch with frisbees, wood sticks, or pine cones. Place a few toys on the ground so that your canine friend can choose the one that he/she finds the most fetching ( pun intended), and then put away the other toys.
Moving The Toy Around
Stimulate your dog's interest by moving the toy around. Most dogs will instinctually and immediately show interest in any object that moves, so a little bit of movement may be all it takes for your dog to start chasing after the chosen toy. You can toss the toy in the air and then catch it, juggle it, wave it around, or any other movement you can think of to entice your dog into the game of fetch.
Encourage Your Dog To Touch His/her Nose To The Fetch Toy
Once you've moved it around for a couple of minutes, it's time to check his/her interest, so start waving it around at your dog's level. If he/she touches the fetch toy, you will then immediately click ( or clap if you don't have a clicker), reward your furbaby with a yummy treat, and don't forget to praise him/her.
Further Encourage Your Dog To Grab The Toy With His/her Mouth
If your dog touches the toy but doesn't want to grab it with his/her mouth, be sure to get him/her to do so by tossing it for several more minutes, then holding the toy in one hand and keeping the treat in the other hand. Let your dog touch his/her nose to it again and then place the toy on the ground. If your dog uses his/her mouth to touch it, you should click, reward, and praise him/her. This way, your dog will start associate picking the toy up with a yummy reward.
Throw The Fetch Toy But Not Too Far Away
Once your dog has grabbed the fetch toy with his/her mouth, you can tell that your dog is ready to start playing fetch. Ideally, you should first throw the fetch toy no more than 5 feet away. If he/she heads in the direction of the toy and picks it up using his/her mouth, you will then instantly click or clap, give him/her a treat and lots of praises. This way, your dog will most likely understand that he/she is doing the right thing by picking the toy up every time you throw it and that's why he/she is getting a delicious treat.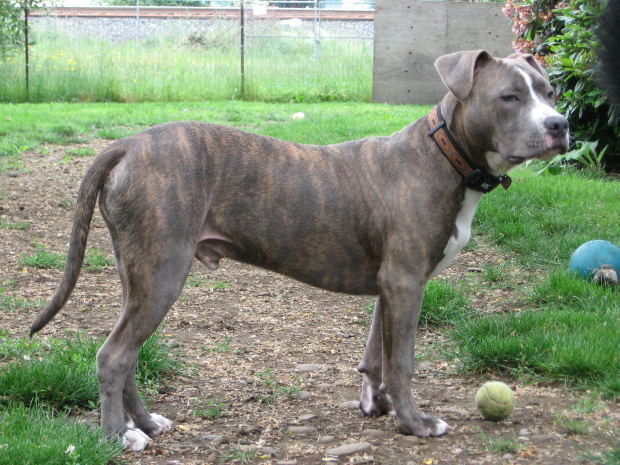 Getting Your Dog To Retrieve The Toy
Once your dog has grabbed the toy, you should head in the opposite direction. Getting your dog to retrieve the toy is typically the trickiest part of teaching a dog to fetch. To encourage your dog to bring the fetch toy back to you, you should head or run in the opposite direction as soon as he/she picks it up. Your dog will most likely follow you; be sure to avoid saying "come" or saying his/her name. Keep in mind that your dog should _move towards you_, not vice-versa.
Teaching Your Dog To Fetch All The Way
If your dog drops the toy partway, you should click or clap and continue to run/move in the opposite direction. It's important to avoid the urge to give him/her a treat or to praise him/her at this point because your dog needs to understand that dropping the toy partway to you is not an option, and he/she will not get a reward if he/she doesn't bring it all the way back.
If Your Dog Brings The Toy Back, Throw It Again Immediately
It's best to avoid holding on to the toy for too long after your dog has brought it back to you. While you can still reward your dog with a treat, be sure to do it fast and then throw the fetch toy again, because after all, the goal is to teach your dog to play fetch and love this game, not just the treats he/she gets.
Throw The Fetch Toy Gradually Farther Away
Once you're confident that you've managed to teach a dog to fetch, you can throw the fetch toy farther and farther away. Every time he/she successfully brings the toy back to you, you should click or clap, reward him/her with a treat and heavily praise your canine companion. Optionally, you can say the word "fetch" before throwing the toy and make it even more dynamic by holding your furbaby back for a while after tossing the toy.
The Bottom Line
If in spite of your efforts your dog only chases after the toy but doesn't bring it back, or your efforts of teaching your dog how to fetch don't prove fruitful at all, you shouldn't despair. There are plenty of outdoor activities such as walking and hiking, camping, swimming, scent training, etc. that can be taken into consideration if somehow you can't teach a dog to fetch. After all, enjoying some quality time together is all that matters.